Careers
Cashiers are responsible for taking money in the form of cash, check, or credit card from patrons in exchange for food or services. Duties include scanning: items, provides change, and processes card transactions. Cashiers are also the final point of contact before customers leave the store. They will work to ensure customers had a great experience, found everything they needed, and convey an upsell focuses that have been determined.
Primary Responsibilities –
Greet every customer that comes in.
Answer customers' questions and get a manager if the answer doesn't solve the issue.
Utilize learned upsell techniques to push defined product focuses.
Scan items and ensure pricing is correct.
Take coupons and scan correctly.
Dispense correct change.
Take money in the form of cash, credit card, or check.
Validate checks (Ask for one or two forms of ID to confirm identity.)
Issue receipts, refunds, and credits.
When necessary, acquire currency from the Manager to ensure there is an adequate amount.
Change receipt paper as needed.
Resolve amount discrepancies.
Bag items carefully.
Wipe down chec- out/cash register area.
Return unwanted items to shelves.
Daily, keep check out areas clean (empty trash, sweep floor, wipe down counters, etc.).
We are an Equal Opportunity Employer and are committed to excellence through diversity.
The Deli Associate will maintain the deli area and coolers. They are responsible for placing and receiving the deli orders and must be familiar with deli products and pricing to assist customers. Deli Associates will cut, weigh and package customer orders and are responsible for receiving and completing customer sandwich orders.
This associate is responsible for the deli area's sales and will work with the Store Manager to outline and maintain product samples, focuses, and specials. They will maintain a weekly sales report to review with the Store Manager each week.
Primary Responsibilities –
Keep the warehouse cooler clean and organized.
Unpack Schlabaugh pallet.
Check expiration dates on meat and cheese.
Rotate stock, as needed.
Sharpen deli slicer blades regularly.
Daily, sample 3 Schlabaugh products.
Wash down Schlabaugh sample areas.
Daily, complete the sandwich area checklist.
Daily, complete the Deli area checklist.
Receive and complete customer orders for meat, cheese and sandwiches.
Maintain Deli sales and weekly sales report.
Review weekly sales report with the Store Manager.
We are an Equal Opportunity Employer and are committed to excellence through diversity.
The Shipping & Receiving Clerk is a vital role and on the front line of goods coming in and going out of the company. This position is tasked with maintaining accurate records of inventory and shipment records. They weigh and track shipments while ensuring that products reach the desired location promptly. This position works closely with and is overseen by the Warehouse Manager. They will also collaborate with other team members to maintain inventory and coordinate customer orders.
Primary Responsibilities
Ensure all shipments receive the proper labeling and postal charges and are packaged to arrive safely.
Organize stock and merchandise within the warehouse by properly boxing and storing goods in their designated location.
Practice customer service when interacting with other companies and clients and see to it all external parties receive a positive interaction with the company.
Verify all incoming shipments to be accurate by comparing the invoice to order and ensuring all goods are in acceptable condition.
Accurately package, label and weigh items to be shipped and ensure proper shipment method and shipping charges.
Work with other shipping clerks to see that all invoices are handled promptly, and goods are shipped and stored properly.
Qualifications for Shipping Clerk
Ability to lift up to 75 pounds, as many packages are large.
Valid driver's license and a clean driving record
At least 21 years old
Experience working in a fast-paced environment while maintaining attention to detail is ideal but not required.
Ability to maintain a high level of physicality for prolonged periods and working primarily standing.
Experience with software shipping software and other company spreadsheet programs is preferred.
Interpersonal skills are essential, as working as a team is vital as you will be working with Store Managers and additional team members.
Experience using a forklift and professional forklift certification is strongly preferred.
Ability to problem solve quickly and prioritize daily tasks according to their importance.
Personal accountability and integrity are paramount, as a shipping clerk is tasked with an accurate accounting of all inventory.
Relevant customer service experience is a plus as shipping clerks interact with customers to replace lost or damaged goods.
We are an Equal Opportunity Employer and are committed to excellence through diversity.
The Purchasing and Inventory Manager is responsible for overseeing and managing Dutch Country General Store's (a subsidiary of Dutch Country Living) overall supply chain and inventory strategy and operations in order to maximize process efficiency and sales.
Responsibilities (Additional tasks and responsibilities may be required as needed):
Management
Plan and implement the overall supply chain strategy

Work cross-functionally with store managers, warehousing, shipping, and finance

Determine key supply chain KPIs

Gather and analyze data to improve the department

Implement departmental improvement projects

Identify and implement technology to improve accuracy, quality, and cost

Perform root cause analysis and implement rapid, effective corrective action
Purchasing
Source inventory, focusing on cost, availability, dependability, quality, delivery, and other factors

Negotiate preferred pricing, terms, and delivery with vendors

Build strong, mutually beneficial relationships with suppliers

Manage suppliers and perform supplier evaluations

Coordinate with internal teams as needed to resolve supplier quality issues

Work with store managers and ecommerce team to forecast requirements and implement purchasing strategies reflective of those requirements

Consistent collaboration and research with the executive team for new product lines that align with company brand standards

Proactively seek improved quality and pricing beneficial to Dutch Country Living

Generate purchasing documentation and order parts and materials

Ensure warehousing and each store (including ecommerce) has all appropriate inventory levels at all times

Return incorrect or defective goods

Minimize overstocks, obsolete material, and returns

Buy locally when feasible
We are an Equal Opportunity Employer and are committed to excellence through diversity.
Application For Employment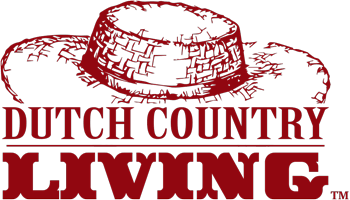 We are an Equal Opportunity Employer and are committed to excellence through diversity.
The application must be fully completed to be considered. Please complete each section, even if you attach a resume.