Careers
Join the Dutch Country Living team for the opportunity to make people smile by providing quality products to make every occasion special.  DCL Bakery assistants are responsible for the preparation of the food products offered at the DCL Retail Stores in Iowa and Mo. The duties include, quality control, procuring supplies, packaging, and labeling of products. Assistants must maintain the quality standards of our baked goods products. All baking techniques, routines, and recipes must be properly followed to make products consistent in flavor, texture, and size. Assistants will learn all our recipes and methods and should be able to maintain the quality on their own. Attention to detail is a necessity for this job. Bakers should be educated on allergen guidelines to prevent any cross-contamination as well as informed on the ingredients in the baked goods. Bakers must be able to do basic math, follow detailed directions, stand for long periods of time, work at a fast pace, lift 50 lbs, and have a positive attitude. Bakery assistants are also responsible for keeping the store well-stocked with baked goods from the kitchen and informing the head baker if we are low on products. Staff also needs to keep the kitchen well stocked with ingredients and containers. This means filling rolling bins with flour, sugars, and oats and restocking packaging items.
As a Bakery Assistant you MUST have the following Qualifications / Skills:
Self-driven, creative personality and  Commitment to fun!
Maintain a clean and safe workspace. The kitchen needs to remain clean and tidy at all times. This includes wiping down countertops in between tasks,  sweeping, mopping, emptying trash containers, and keeping all equipment clean such as fridges, ovens, stoves, mixers, baking racks, rolling bins, etc.
 Follow standardized recipes for all products produced for sale
 Have a desire to create consistent and delicious products
 Keep daily production records, noting leftovers, products baked, weather, day of the week and date, and quantity of fruit used in the product
Maintain a list of items to be ordered and communicate fruit needs to the Bakery Manager several days in advance
 Direct fellow team members
 Be comfortable with volume production using commercial equipment
 Be able to do common kitchen math
 Have a positive and service-oriented attitude
This role is crucial for maintaining the company culture and a great customer experience with Dutch Country Living as determined by company brand standards. Being a professional, and positive verbal communicator, as well as a stellar team player, is vital! Imagine helping customers experience the fresh baked goods available at DCL!
$10-$13  Hourly range; based on experience and background. Comprehensive health, dental and vision coverage are available for employees working 30+ hours a week, 401 (k), and  20% off purchases in the DCGS Store
If you are a great fit for this exciting opportunity please fill out our application form on this page.
We are an Equal Opportunity Employer and are committed to excellence through diversity.
Cashiers are responsible for taking money in the form of cash, check, or credit card from patrons in exchange for food or services. Duties include scanning: items, provides change, and processes card transactions. Cashiers are also the final point of contact before customers leave the store. They will work to ensure customers had a great experience, found everything they needed, and convey an upsell focuses that have been determined.
Primary Responsibilities –
Greet every customer that comes in.
Answer customers' questions and get a manager if the answer doesn't solve the issue.
Utilize learned upsell techniques to push defined product focuses.
Scan items and ensure pricing is correct.
Take coupons and scan correctly.
Dispense correct change.
Take money in the form of cash, credit card, or check.
Validate checks (Ask for one or two forms of ID to confirm identity.)
Issue receipts, refunds, and credits.
When necessary, acquire currency from the Manager to ensure there is an adequate amount.
Change receipt paper as needed.
Resolve amount discrepancies.
Bag items carefully.
Wipe down chec- out/cash register area.
Return unwanted items to shelves.
Daily, keep check out areas clean (empty trash, sweep floor, wipe down counters, etc.).
We are an Equal Opportunity Employer and are committed to excellence through diversity.
Part time (Approx. 25 hours per week)
The Warehouse Stocker is an important role in the Dutch Country General Store warehouse. They are responsible for unloading merchandise shipments from trucks, stocking and organizing the products in the correct locations within the warehouse. This position may also require some stocking on the retail floor as well as assisting the ecommerce team in pulling and packing customer orders. Must be a strong team player and enjoy an uplifting company culture. 
Primary Responsibilities – 
Unload inventory shipments arriving via truck.

Organize inventory within the warehouse.

Assist the Store Manager and inventory team with sorting and labeling inventory as needed.

Perform necessary inventory system updates, under the direction of management.

Ability to be on foot and moving for extended periods. 

Regularly move inventory and items weighing 50 lb.
If you are a great fit for this exciting opportunity please fill out our application form on this page.
We are an Equal Opportunity Employer and are committed to excellence through diversity.
Application For Employment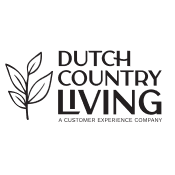 We are an Equal Opportunity Employer and are committed to excellence through diversity.
The application must be fully completed to be considered. Please complete each section, even if you attach a resume.