Careers
Cashiers are responsible for taking money in the form of cash, check, or credit card from patrons in exchange for food or services. Duties include scanning: items, provides change, and processes card transactions. Cashiers are also the final point of contact before customers leave the store. They will work to ensure customers had a great experience, found everything they needed, and convey an upsell focuses that have been determined.
Primary Responsibilities –
Greet every customer that comes in.
Answer customers' questions and get a manager if the answer doesn't solve the issue.
Utilize learned upsell techniques to push defined product focuses.
Scan items and ensure pricing is correct.
Take coupons and scan correctly.
Dispense correct change.
Take money in the form of cash, credit card, or check.
Validate checks (Ask for one or two forms of ID to confirm identity.)
Issue receipts, refunds, and credits.
When necessary, acquire currency from the Manager to ensure there is an adequate amount.
Change receipt paper as needed.
Resolve amount discrepancies.
Bag items carefully.
Wipe down chec- out/cash register area.
Return unwanted items to shelves.
Daily, keep check out areas clean (empty trash, sweep floor, wipe down counters, etc.).
We are an Equal Opportunity Employer and are committed to excellence through diversity.
The Deli Associate will maintain the deli area and coolers. They are responsible for placing and receiving the deli orders and must be familiar with deli products and pricing to assist customers. Deli Associates will cut, weigh and package customer orders and are responsible for receiving and completing customer sandwich orders.
This associate is responsible for the deli area's sales and will work with the Store Manager to outline and maintain product samples, focuses, and specials. They will maintain a weekly sales report to review with the Store Manager each week.
Primary Responsibilities –
Keep the warehouse cooler clean and organized.
Unpack Schlabaugh pallet.
Check expiration dates on meat and cheese.
Rotate stock, as needed.
Sharpen deli slicer blades regularly.
Daily, sample 3 Schlabaugh products.
Wash down Schlabaugh sample areas.
Daily, complete the sandwich area checklist.
Daily, complete the Deli area checklist.
Receive and complete customer orders for meat, cheese and sandwiches.
Maintain Deli sales and weekly sales report.
Review weekly sales report with the Store Manager.
We are an Equal Opportunity Employer and are committed to excellence through diversity.
Under the direction of the store managers, the shift leader will supervise coworkers while ensuring compliance with company policies. They will also participate in new team member on-boardings as well as work delegation. The shift leader will need to perform all the duties of the cashiers as they will periodically cover shifts as needed.
Primary Responsibilities – 
Ensure a consistent and positive customer experience that is in line with brand standards.

Supervise and support coworkers.

Organizing shift schedules for team members.

Monitoring attendance, tardiness and time off.

Perform and delegate work assigned by store managers to coworkers as needed.

Work with cashiers to balance cash drawers.

Prepare bank deposits.

Handle customer issues and manage conflict.
We are an Equal Opportunity Employer and are committed to excellence through diversity.
This position is responsible for serving customers by providing product and service information while resolving product and service problems. They will answer product and service questions while also suggesting information about other products and services. This position will manage customer accounts by completing the following:
Opening customer accounts by recording account information.

Maintains customer records by updating account information.

Resolves product or service problems by clarifying the customer's complaint, determining the cause of the problem, selecting and explaining the best solution to solve the problem, expediting correction or adjustment, and following up to ensure resolution.

Prepare product or service reports by collecting and analyzing customer information.

Work closely with production and shipping departments to fulfill customer orders.
Customer Service Representative Qualifications / Skills:
Customer service

Product knowledge

Market knowledge

Quality focus

Problem solving

Documentation skills

Phone skills

Listening

Resolving conflict

Analyzing information

Multi-tasking
Application For Employment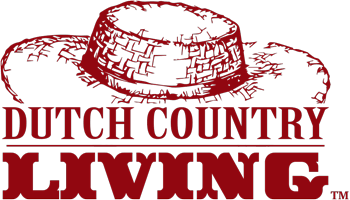 We are an Equal Opportunity Employer and are committed to excellence through diversity.
The application must be fully completed to be considered. Please complete each section, even if you attach a resume.