BLOOMFIELD-BASED RETAILER CONTINUES GROWTH, ADDING NEW STORE IN WINTERSET, IOWA
Dutch Country General Store™ has announced plans to open a third brick-and-mortar retail location in Winterset, Iowa in the spring of 2023, renovating the recently closed Ben Franklin store. Founder Levi Good says, "Madison County, and particularly Winterset, have been on our short list of possible locations for some time, and when the opportunity came for us to acquire the former Ben Franklin location on the town square after Dave & Judy Trask's retirement, it was too good to pass up."
Dutch Country leadership first visited Madison County on a site selection visit a year ago.  "Madison County had many things that we were looking for, namely that small town feel but poised for growth in housing and tourism. We were very impressed with the community leadership and their love for their area," notes Mary Wells, who was part of Dutch Country's selection committee.
At that time, however, no location was readily available for the retail concept, which prefers historic locations in the heart of the communities they serve. Fast forward to late spring 2022 when Dave & Judy Trask, long-time local business owners first discussed their retirement plans from Ben Franklin. "We met with the Trasks and right away knew this was the place for one of our stores. Not only were Dave and Judy wonderful to work with, the Ben Franklin location is a perfect fit for us. In what is historically referred to as a triple storefront, and right on the corner of John Wayne Drive and Court Avenue, we have room for all of our retail offerings, Dutch Country fresh baked goods, as well as our full-service deli, which is always a hit!", explains Good.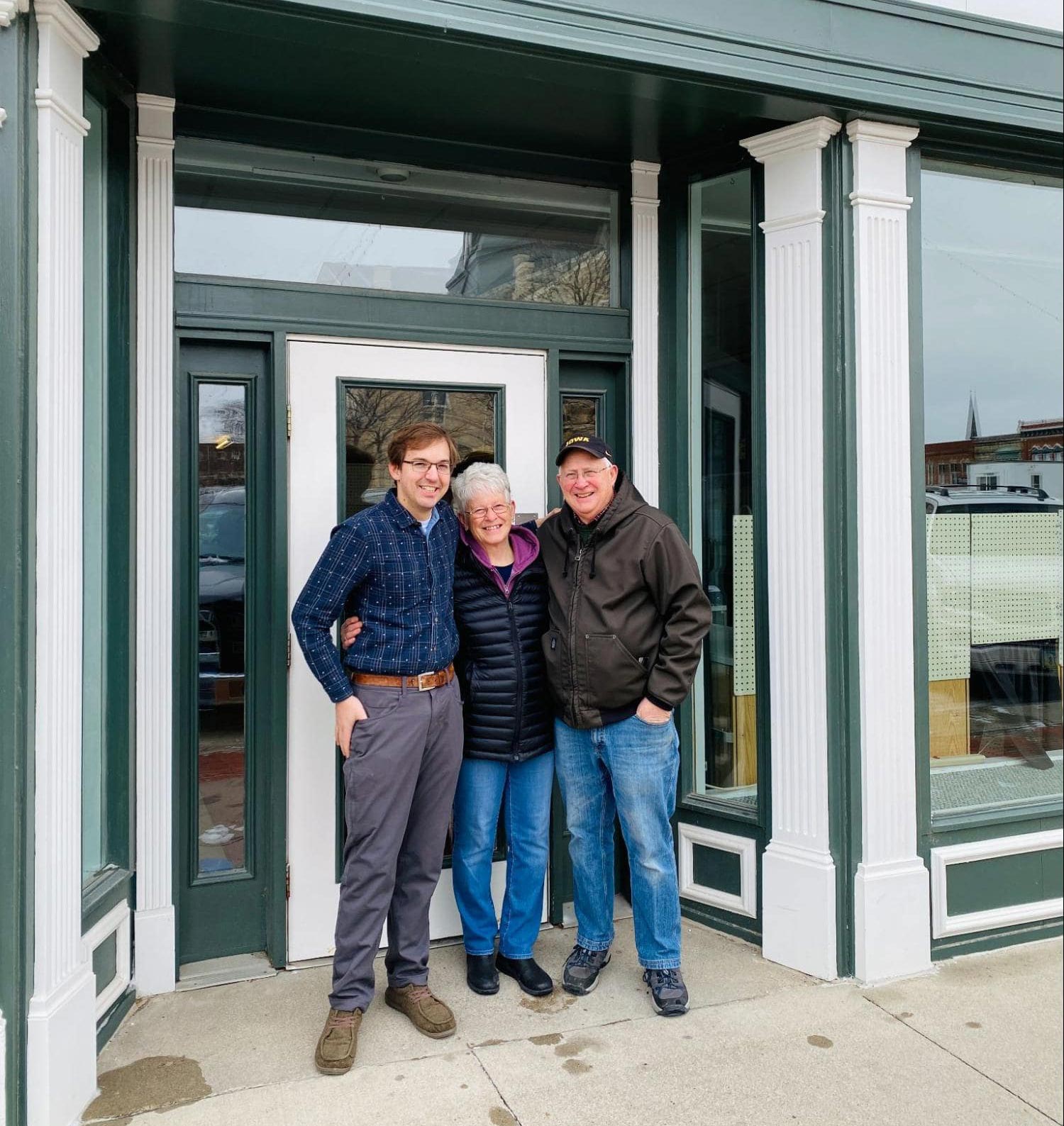 Dutch Country Founder, Levi Good, with Dave and Judy Trask, former Ben Franklin owners
Often referred to as a store that has "something for everyone", Dutch Country General Store™ currently sees thousands of customers each day at its locations in Bloomfield, Iowa, and Hannibal, Missouri, as well as through its online store. Popular with locals and tourists alike, shoppers delight at the unique, nostalgic, and often handmade product lines which include a large selection of old-fashioned and retro toys, home decor, bulk foods, fresh baked goods, souvenirs, candy (including 4,000 lbs of saltwater taffy in each location), heirloom quilts, candles, jar goods, and more. Having launched a successful mail-order catalog business in 2020, which complements the in-store shopping experience, customers from across the country enjoy what Dutch Country General Store™ has to offer.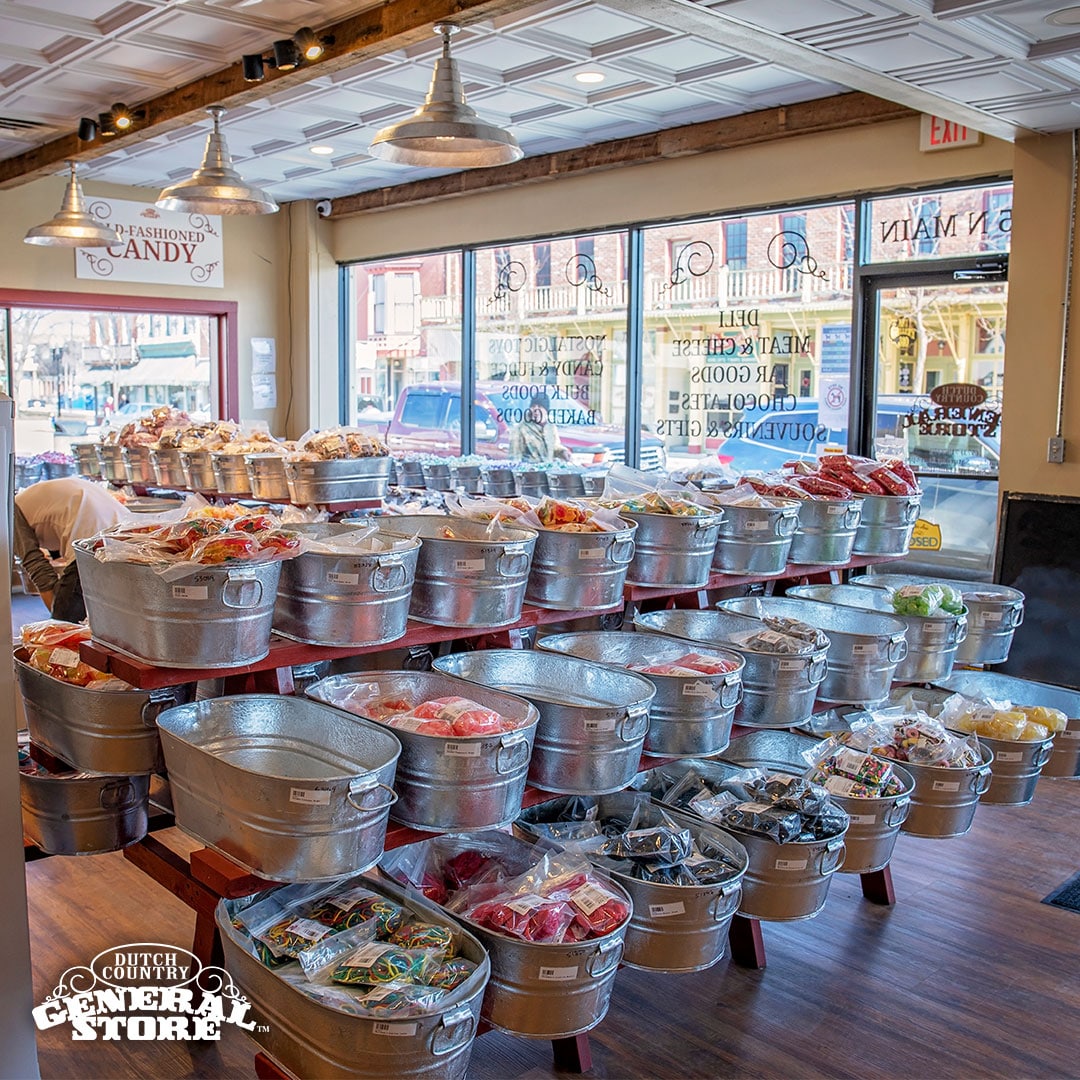 Interior of Dutch Country General Store™ in the historic downtown of Hannibal, Missouri
Dutch Country Living™, the parent company to a variety of companies including Dutch Country General Store™, Amish Made Poly™, and marketing firm, Hill Productions & Media Group, has grown significantly over the last 11 years when Good purchased the company from his then-employer. Inc. Magazine has recognized Good's achievements by naming him among their annual Inc. 5000 list an unprecedented three times, most recently in 2022, recognizing the company with a growth ranking of #67 in retail nationwide.
More information regarding a grand opening date for the Winterset location of Dutch Country General Store™ will be forthcoming.
Dutch Country General Store™ provides patrons with fine, authentic goods and services, coupled with an inspired nostalgic experience, reminiscent of simpler days gone by. Media contact for Dutch Country Living™: Diana Upton-Hill, Hill Productions & Media Group, Inc., marketing@dutchcountryliving.com; 641.664.1216